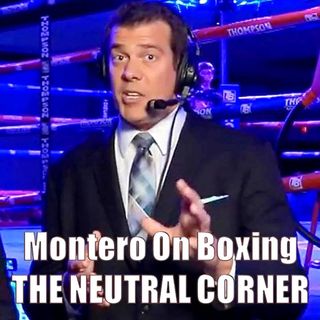 The Neutral Corner boxing podcast
"The Neutral Corner" boxing podcast covers all the latest news in the fight game. Every Monday, host Michael Montero is joined by a special guest and takes listener calls from around the world. He is never afraid to ruffle feathers when he gives hot takes and goes on heated rants.

Montero is a writer for The Ring magazine, a full member of the Boxing Writers Association of America (BWAA) and a voter for the International Boxing Hall of Fame (IBHOF).